This event has already occurred
Save to your Calendar
We know it's difficult to bring children to church during this time of COVID with no usual kids ministry services being provided...
We want you and your family to feel SAFE when you come to church!
In working with Public Health to follow all safety guidelines, we've come up with a safe church service alternative!
Introducing a new Family Ministry program at Calvary for you and your family to take part in.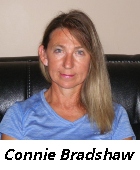 Now you can have your own family-oriented service on Sundays! This will be taking place in the Calvary Community Church gymnasium and is open to all families (children must be accompanied by a parent or guardian).
Please enter through the exterior gymnasium door facing the parking lot.
"Thank you" Connie Bradshaw (pictured right) and your team for making this possible!
Hope to see you there!